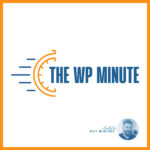 The conversation regarding the removal of WordPress plugin active install growth data has continued this week. The data chart was officially removed from the WordPress.org plugin repository back on September 29, 2022.
Even as plugin authors and other community members have asked for the chart's return, no formal reason has been given for its removal. The possibilities of privacy and security issues have been brought up, but there's been no official announcement from WordPress leadership.
Over at WP Tavern, Sarah Gooding reports on a Trac ticket discussion started by Mark Zahra. WordPress co-founder Matt Mullenweg has chimed in and said that adding relevant statistics for plugin authors "…will take some work but it's doable." Mullenweg also responded to a tweet from Zahra stating, "We'll add something new for small plug-in devs."
Meanwhile, the community continues to express concern. Investor and artist Jean Galea wondered if WordPress is entering a "death spiral". And MasterWP's Rob Howard says WordPress may be turning away its biggest fans.
Next up (listen to the podcast for more): Michelle Frechette with the Community Minute!
Community Minute Transcript

Hi, This is Michelle Frechette with your WordPress Community Minute.

How Open Source is WordPress? And how much weight does the community carry? This week we've seen a lot of discussion around the Active Install Growth Chart in the WordPress Repository.

Mark Zahra has rallied the community to push back and find answers. He has an open meta track ticket you can follow and comment on to see where this goes, but it does beg the question – how open source is our community when decisions can be made unilaterally without warning and without community input? This isn't the first time the community has dealt with changes (remember when Gutenberg was introduced?), and it certainly won't be the last time (history in any community bears witness to this), but when should the community be involved, how much involvement should there be, and how and when do you notify the community at large? Decision by committee is difficult enough, and decision by community is called an election. Surely there must be a way that we can gather information, keep the community informed, and move forward in a mutually-beneficial way. I don't claim to have solutions, but I, along with many of you, will be watching to see how this goes.
Links You Shouldn't Miss
MasterWP's WordCamp travel sponsorship program plans to keep on rolling in 2023. It aims to enable a diverse group of people to attend events by defraying travel costs. This year, the program helped seven recipients head to WordCamp US in San Diego, California.
Rob Howard wrote about the reasoning behind and the impact of the program. There's also a form for anyone interested in receiving a travel stipend to attend WordCamp US 2023 in National Harbor, Maryland.
Howard also put out a call for potential sponsors. For our part, the WP Minute has made a $1,500 contribution.
From the Grab Bag
Now it's time to take a look at some other interesting topics shared by our contributors.
Classifieds listings buy yours
GapScout BETA Testers Wanted! AI software analyzes reviews written about your business (and your competitors), revealing profitable opportunities.
Grab your microphone and start your own podcast on Transistor.fm. Unlimited podcasts, awesome analytics, DAI, and more!
New Members This Week
Thanks to all of the members who shared these links today:
Lesley Sim
Dave Rodenbaugh
John Locke
Angela Bowman