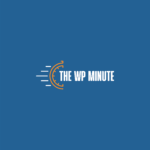 A major update coming to WordPress 5.8. Beta release 2 is available for testing now.
This release expands WordPress' site building capabilities, along with improvements to features users have enjoyed since the launch of the block editor. The release will also include WebP support which 95% of the web browers worldwide use.
Check out the WordCamp Europe 2021 Gutenberg demo narrated by Beatriz Fialho. WordPress Taverns' Sarah Gooding recaps a discussion with Matt Mullenweg and Matias Ventura "The Block Editor Gets Ready to Become a Site Builder"
A quote from Matt:
For me, 2020 was the year that really felt like people started to see the vision of Gutenberg from four or five years ago, when it was very abstract and they saw it as kind of like the old WYSIWYG editor with some extra lines on it or something," Mullenweg said. "The first 17 or 18 years of WordPress democratized people putting text into a box. Now we're democratizing design, allowing people to control the boxes."
This has been another huge project for the WordPress contributors and developers. Josepha Hayden Chomphosy is very transparent on the WP Briefing podcast about how difficult it is to run a large open source project and offers suggestions on how to get a big group of people to come to consensus.
Eric Karkovick Editor, Writer & WordPress Expert at Speckyboy covers what WordPress acquisitions says about the future and states that the WordPress ecosystem is maturing and consolidating.
"Frankly, it's becoming a lot harder for solo entrepreneurs or small development shops to manage a popular plugin. Supporting a large userbase while also focusing on the future could become overwhelming.
Thus, it's not surprising to see that some of these products are being sold off to larger firms. We saw something similar happen with internet providers back in the early 2000s. The more mature the market, the harder it became for a small company to carry out its mission. Pretty soon, they were just about all bought up by corporate interests".
Alex Denning along with Iain Poulson tweeted last week that they have created FlipWP and For $300/year the duo will help connect WordPress product companies for sale, with would-be buyers.
If all this talk about acquisitions every day has your brain tangled up, Chris Lema posted a straight forward Twitter thread to bring some clarity to this fast-paced space.
For example, Jack Kitterhing tweeted that he is selling EatsWp dubbed the Best WordPress Restaurant Menu after only announcing its inception back in January 2021. And the DayOne App joins the the Automattic family.
"When a small software company is acquired by a larger company, the original team is often swallowed up by the larger company. That's not the case here. I'll be remaining at the helm of Day One, leading the same passionate team that has been responsible for the development and design behind the app today."

Paul Mayne, founder and CEO of Day One
Joost does his 6-month analysis of the CMS Market share numbers in his blog. These numbers are provided by W3Techs. The top 10 Content Management Systems are reviewed and WordPress maintains its growth once again with a 41.7% market share, 4.6% higher than in June 2020. Followed by Shopify at a mere 3.6%.
There's a new look coming to WordPress.org! Well, at least the /blog, anyway. You can see the thread + the Figma board of designs.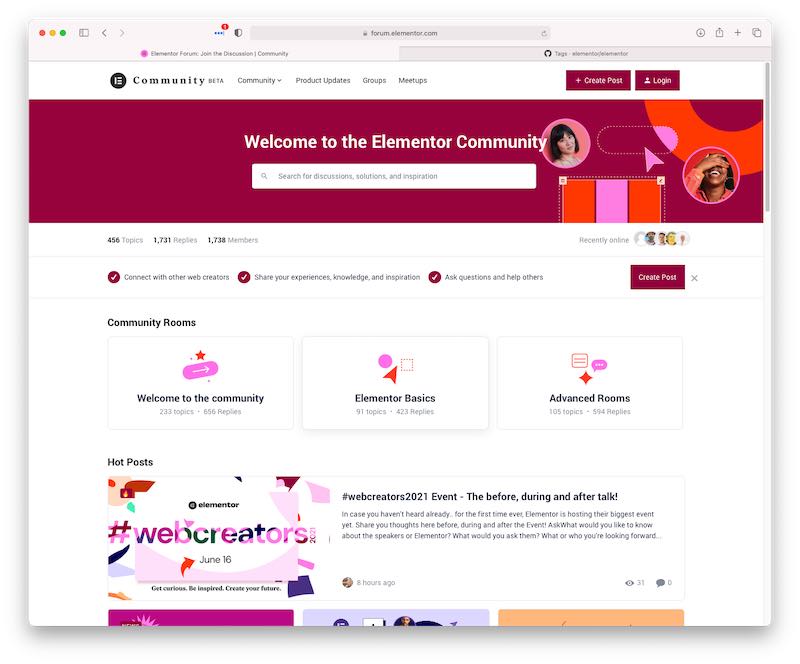 Elementor throughout some of it's growing pains has redesigned their homepage but more significantly enhanced their community section with a new forum. Keep an eye on how Elementor handles social proof, communication, and networking with its most valuable customers.