You've heard me ranting about the WordPress media landscape for a while now.
I've been producing content like WordPress news, tutorials, and commentary for a decade. I've avoided the most common ways of monetizing by signing a pact with the affiliate Devil. I burned out on producing consumer-grade WordPress tutorials and making "stupid face" YouTube thumbnails. I stuck to creating content for the 1% of the 1%.
Then WPLift.com sells for $160k USD and I feel like a big idiot.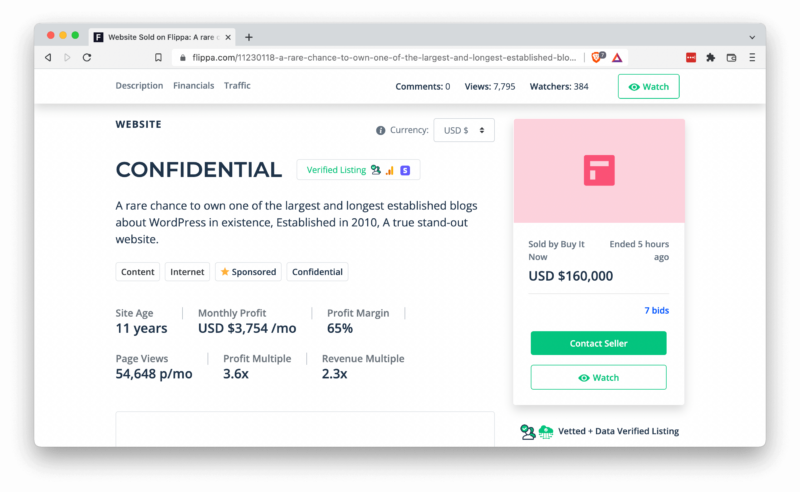 What is the value of a WordPress content property?
I interviewed Daan Tol 6 years ago when he acquired WPLift for $205k from Oliver Dale.
According to his current stats listed on Flippa: Monthly Pageviews: 54,648 Monthly profit: $3,754
He nearly receive the 3.6x multiple on revenue he was looking for. He missed out on recouping the original $205k value on his original purchase.
Could it have been worth more?
I don't see too many WPLift articles shared in my Twitter sphere of influence. I don't have any links shared in the #linksquad database (Become a member!)
But thousands of humans visit the website every month to consume some type of content.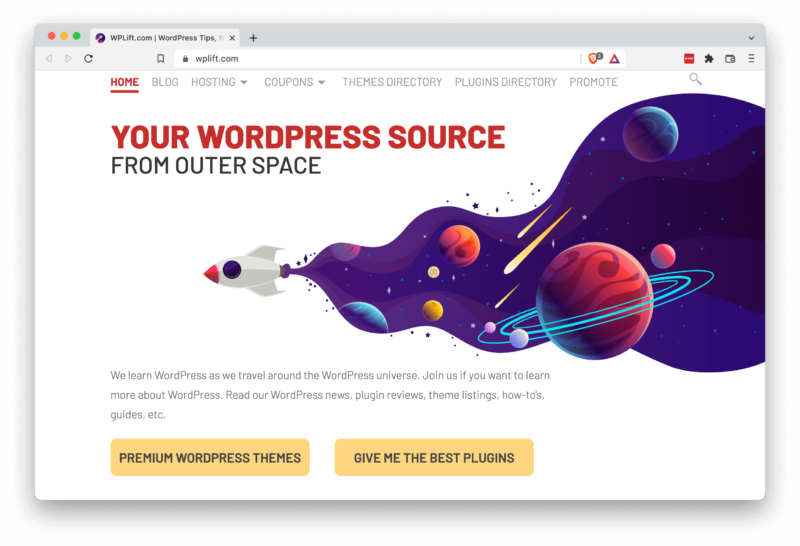 The typical WordPress website playbook
Let me lead with this: WPLift branding is nice. I like the layout, colors, it's easy to read etc. Once you get beyond that, what's left? Typical WordPress content.
Tutorials, coupons, hosting reviews, link round-ups, and "the best of" stuff. No opinion, no community, and most importantly…no face.
(Says the big dummy that has to work his butt off building a community and finding sponsors because he doesn't want to hawk hosting affiliate links.)
At the end of the day, the largest pool of WordPress users — and content consumers — are going to be the average user. The person that needs to figure out how to hide their logo, or configure their menu. Compare cheap web hosting plans so they can find a new problematic host. How to do something free and fast with WordPress. They don't care about anything else. Who can blame them? They have a job to do.
And that's what leads me back to the struggle running a WordPress media company. Good business sense conflicting with a good moral compass. If I wanted to profit and exit easier, I'd run a typical WordPress content website.
Generating that kind of content is a hamster wheel I don't feel like getting on. For now, I'm good covering the 1% of WordPress content and shouting at the world — or at least the hosting companies with pockets lined with cash — to sponsor independent WordPress content creators like us.
Congrats to Daan on his exit from WP Lift. I can't wait to find out who the new owners are. Who do you think it is? Let me know on Twitter!