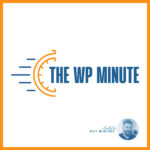 News
Julia Golomb over at make.wordpress.org has posted a new Proposal with Steps to Integrate #WPDiversity into organizing WordPress events. All new WordCamp and meetup organizers would automatically receive an invitation as they are onboarded to make sure the diversity consideration is addressed.
Could it be lucky #13 for testing FSE (Full Site Editing)? Anne McCarthy over on make.wordpress.org posted that testers are needed and you can follow the instructions to create a template for author pages and learn how to unlock the UI for blocks. You have until April 21, 2022 to provide feedback.
Anne also answers questions from the FSE Outreach Program. The post provides answers gathered through the program that started on March 16th and ended on March 30th.
Sarah Gooding over on WPTavern wrote about the most recent changes made on WordPress.com. There were major unannounced pricing changes along with the 500 mb free storage change. It took many by surprise and frustrations were expressed by users on Twitter and other forums.
WooFunnels, the popular sales funnel and automation plugin was added to the WPBeginner business through their Growth Fund. Syed Balkhi announced that he will be advising the team on how to expand their WordPress Product business.
WooCommerce
Beta 1 for the April 2022 release of WooCommerce is available for testing. You can either download it directly from WordPress.org or install it in the WooCommerce Beta Tester Plugin.
From Our Contributors and Producers
WP Migrate DB Pro is Now WP Migrate. WP Migrate dropped the "DB Pro" in their plugin to better reflect what the product does. The latest release of WP Migrate 2.3 gives you the choice to include or exclude the database. Migrate just the database, just your files, or both. No more workarounds required.
David Lockie announced that he has joined the Automattic family as a Web3 Lead in the WooCommerce Transact team.
Fast tweeted an announcement that they will be closing their doors. Fast had stood out in the crowded field of one-click checkout startups after it landed a $102 million infusion of cash in a fundraising round last year led by payments giant Stripe. It appears that the product was generating very little revenue.
Check out the latest episode of the Matt Report with Joe Howard where we learn you can find someone else to run your business. Joe is stepping aside but is still a majority owner of the business. He is now focused on a new SaaS startup.
Eric Karkovack has a blog post on Speckyboy asking the question of whether market share should matter when choosing a CMS. Market share is only one consideration and Eric covers other factors in his article.
Next up:
The Creator Clock Minute: Podcast Plugins with Joe Casabona
Transcript

Hey everybody, Joe Casabona here, and you are on the Creator Clock. I want to answer a question that was recently posed to me, which is, "Why do I need a podcast plugin for WordPress? Can't I just use a custom post type in custom fields?"

And while, yes, if you just want to display podcast information, you totally can do that, there's a very important aspect to most podcast plugins that you are probably missing. And that is those plugins like, Seriously Simple Podcasting, have a valid podcast feed. RSS feeds for podcasting apps need to include a little bit of extra information, need to be formatted a certain way, and podcast plugins take the time and effort to make sure the RSS feed is sent in that way. So while you can use a custom post type, if you just want to post audio content, if you want to have a podcast, you need the podcast plugin.

That's it for the Creator Clock. Thanks so much for listening. I'm Joe Casabona. And if you want to learn more about me, you can head over to casabona.org or continue the conversation over on Twitter @jcasabona.
Thanks to all of the members who shared these links today:
Birgit Pauli-Haack
Joe Casabona
Daniel Shutzsmith
Jeff Chandler