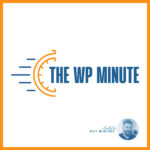 Great News for the Castos Team in private podcasting
Castos, a leader in podcast hosting and analytics, has successfully closed an investment round of $756,000. With investments by Automattic, Yoast SEO, along with individual investors, Castos will use this additional capital to fuel its advance into the Private Podcasting market.
A quote from Craig Hewlett:
"On both the individual and corporate investor side I think the investors see the vision that we have for what the Private Podcasting market can mean for Castos and want to help us achieve that potential," Hewitt said.
SearchWP finds a new home

Jonathan Christopher tweeted that his product SearchWP has been acquired by Awesome Motive. A quote from Syed Balkhi in the announcement post:
"As he wanted to pursue the next chapter of his life, we started discussing the future of the SearchWP plugin.
Given our experience running a suite of popular WordPress plugins, SearchWP was a perfect fit for our family of products."
He goes on to state:

"A WordPress search plugin that a beginner, non-techy, small business owner can easily set up in less than 10 minutes to grow their business.
I sat down with the team, and we have a crystal-clear 12 month plan. A lot of exciting things are coming your way in the coming months."
Also check out the interview with Jonathan Christopher in this article: Finding an awesome home for SearchWP
Full Site Editing Testing Call #8
Compared to previous calls for testing for the FSE (Full SIte Editing) Outreach program, this round is intentionally targeting a more developer-centric audience compared to site builders or end users. in order to bring high impact feedback for theme.json, a new tool for extenders. You can read more about what to expect with upcoming efforts on make.WordPress.org site.
Events
WordFest live is coming up July 23rd. You can go and check out the speaker sessions that you do not want to miss!
Grabbag
Many of you are familiar with Troy Dean. Well, he was not a part of an acquisition but a name change and rebranding..
Troy Dean states:
"The WP Elevation name was changed to Agency Mavericks to embrace the essence of the community and brand apart — our maverick spirit."
To honor Ujwal Thapa
The WordPress Biratnagar Facebook group announced last week that a WordCamp scholarship in honor of Ujwal Thapa, who passed away from COVID 19 complications.
The WordPress Biratnagar community decided on this scholarship to honor his memory.
And finally…face to face WordCamps in 2021?
The WordPress community team is removing the barrier to organizing in-person meetup events for fully-vaccinated people. This is great news and we are very lucky to be able to move forward with scheduled events.
Over on the Matt Report I interviewed Jason Coleman of Paid Memberships Pro on his journey to 100,000 active installs.
That's it for today's episode, if you enjoyed please share it on your social media, leave us a review on Apple Podcasts or Podchaser. Don't forget to share share share this episode with others and jump on the mailing list at thewpminute.com.