Attn: Creators and small brands
Buy a domain. Get some hosting. Install WordPress.
Don't bemoan about bloated software, legacy code, or that WordPress is too complicated. Start learning the software all over again. Invest time into it. Play with it in the browser before you do anything else if you want to see what you're getting into.
We're watching another social media platform burn. Ashes comprised of our followers and years of content. My business of publishing WordPress news is getting hit with a steady decline of referral traffic from, what was, a major source of readers.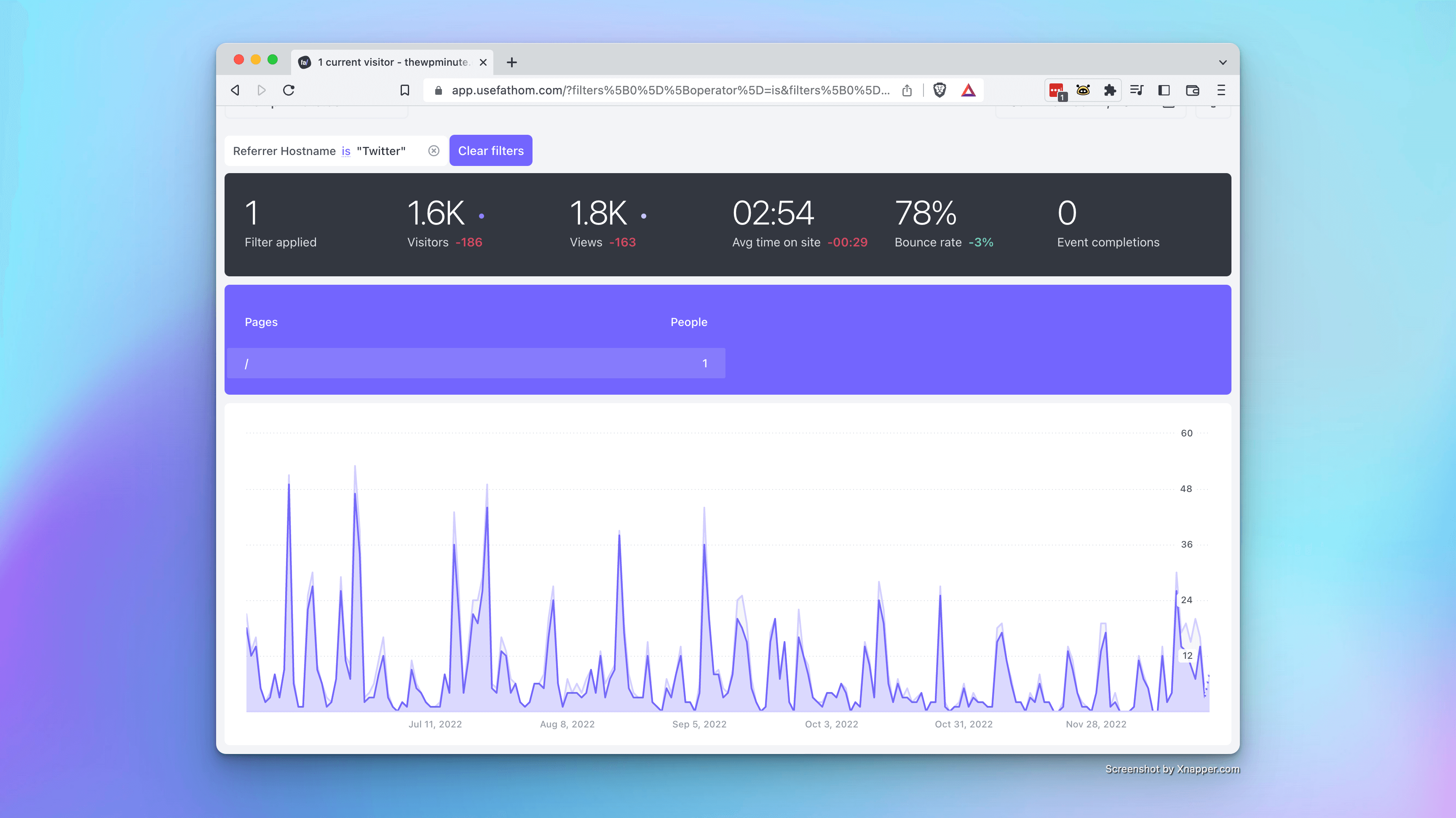 I'm forced to be on Mastodon, LinkedIn, and Facebook — again.
How many lessons must we learn about rented land? Feeding platforms that want our content to run a cash machine for advertising profits.
No more excuses. It's time to learn WordPress, invest in open source, and become part of the community.
💡Join a group of WordPress professionals that love discussing WordPress news.
We took open source for granted
It's easy to look back at the last 5 years and point fingers at Gutenberg or FSE for piloting us all in a direction we originally didn't want to go in.
Or to be cautions when there's only one VERY influential person calling the shots. Especially when he's also the CEO of two large tech companies, and responsible for a dozen other products.
Josepha Haden Chomphosy recently restated the Four Freedoms of WordPress, in the 2022 State of the Word:
"the freedom to run the program for any purpose, the freedom to study how the program works and change it so that it does your computing, as you wish.

The freedom to redistribute copies so that you can help your neighbor and the freedom to distribute copies of your modified versions, giving the community a chance to benefit from those changes."

Josepha Haden Chomposy
Read our recap of State of the Word 2022.
Name a bigger piece of open source software that has the presence of WordPress, with a more diverse set of users. From engineers, to mom-and-pop pizza shops, WordPress touches a lot of humans.
A community-driven effort, that for the most part, is 99% made in public accessible channels. Slack, GitHub, WordPress.org, meetups, WordCamps, etc. When was the last time you rang Tim Cook about your struggles with iOS? Elon about Twitter Blue?
Not perfect, but It's the closest thing humanity has to a town meeting for a "utility app" that empowers us to broadcast to the world.
Twitter exodus should be the last warning you need to invest in a blog, a podcast, a newsletter, and RSS.
The flaws you don't like
Yes, WordPress is complex for a large percentage of the user base.
It costs money in licenses, hosting, and professional services. On the other hand, thousands of people contribute to it, make awesome stuff for it, and create educational material to support it.
An amalgamation of plugins & themes to solve one problem, a thousand different ways. Everyone has a way of doing WordPress. It's no different than getting a second opinion on a bathroom remodel. "That's not the way I'd do it!" the contractor would shout.
The messiness is the beauty we share in WordPress.
Adopting change
If I could only reclaim all of the hours I spent trying some shiny new CMS only to come back to WordPress because of Gravity Forms, the baked-in user management, or the flexibility of content management.
There's a comfort in this app. What's old is new again, except for maybe the users.
The next two years will cement a place for the blue collar digital workers. The "handy person" of WordPress.
Elite programmers and RISD design graduates aren't going to be happy, but we are the next generation of builders in the WordPress space.
This new generation might not love the software or the community like us, but they will look at WordPress as a necessary tool to build an online presence decentralized from the legacy social media sites.
Like QR codes in the last few years, RSS feeds will have a massive resurgence in educating a group of people on how your content can be accessed across the web, on a protocol level.
The key to escaping the walled gardens.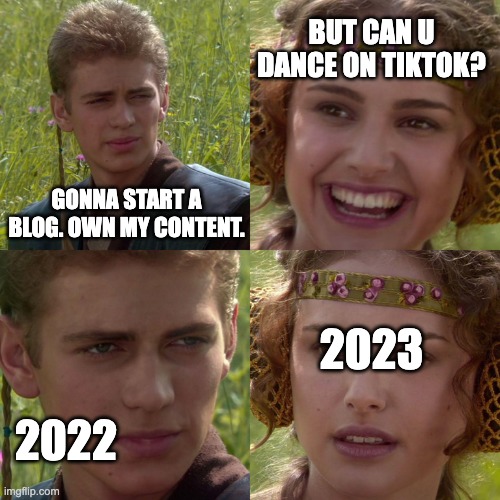 Why I love WordPress (and you should too!)
This isn't a competition over which blogging experience is better or which code base uses less compute power.
It's about a piece of software, when invested in, shields you from the downfall of the social silos scrambling to absorb our art for profit.
Build a blog, a portfolio, or a web app for free. Head to a WordCamp and meet others. Take part in open slack meetings.
This community is the best part of WordPress. Your investment will be in the most important piece of software for humanity throughout the next decade.