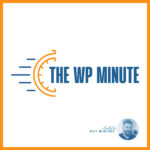 In The News
The first Release Candidate (RC1) for WordPress 5.9 is now available! Your feedback helps the community check that nothing is missed. Given the tens of thousands of plugins, themes and differences in how millions of people use the software, now is a good time to test.
To really understand the year in core, you can dig deeper into contributor data with a lot of numbers and charts over on make.wordpress.org. It is an amazing amount of work that everyone can be proud of. But it should be noted that the data does not include contributions on GitHub repositories like Gutenberg.
Angela Jin shared the proposal for the Block Pattern Directory. It will soon be live and ready to accept custom Block Pattern submissions! In anticipation of this new directory, questions have been raised around the best practices for submitting Block Patterns. Before you submit your block pattern, make sure that you have some basic automated checks in place. If the submitted Block Pattern passes the checks, it will be published immediately or it will be flagged for manual review. You can comment up until January 14, 2022.
Did you hear that Yoast is headed to Shopify? There will be an online event held on Thursday, January 20, 2022. It starts at 4:30 pm CET / 1:30 pm EST. Joost de Valk, shares on his blog the business reasons that Yoast was built for Shopify, which is not open source.
Events
Post Status is having their first-ever Twitter Conference. They are picking up the torch from Hey Pressto and carrying forward with an All-on-Twitter Conference to be held Tuesday, May 24, from 9 am – 4 pm EST. Check the link on how to apply and present in 15 tweets.
From Our Contributors and Producers
WSForms posted Website Resolutions for 2022. This article is a good reminder to review your current website and make adjustments if you do not have all the innovative things to make it awesome in 2022.
If you would like to stay focused in 2022 and need motivation there are several blogs that review the past year. Syed Balkhi shares his year in review that includes many acquisitions in the WordPress space. One data point of note: Awesome Motive is now 200+ team members strong.
Thanks to all of the members who shared these links today:
Birgit Pauli-Haack
Michelle Frechette
Next up: The Creator Clock, with Joe Casabona